A Day with
Renata Zandonadi Quaglia
GOLF & TENNIS CAPSULE 2022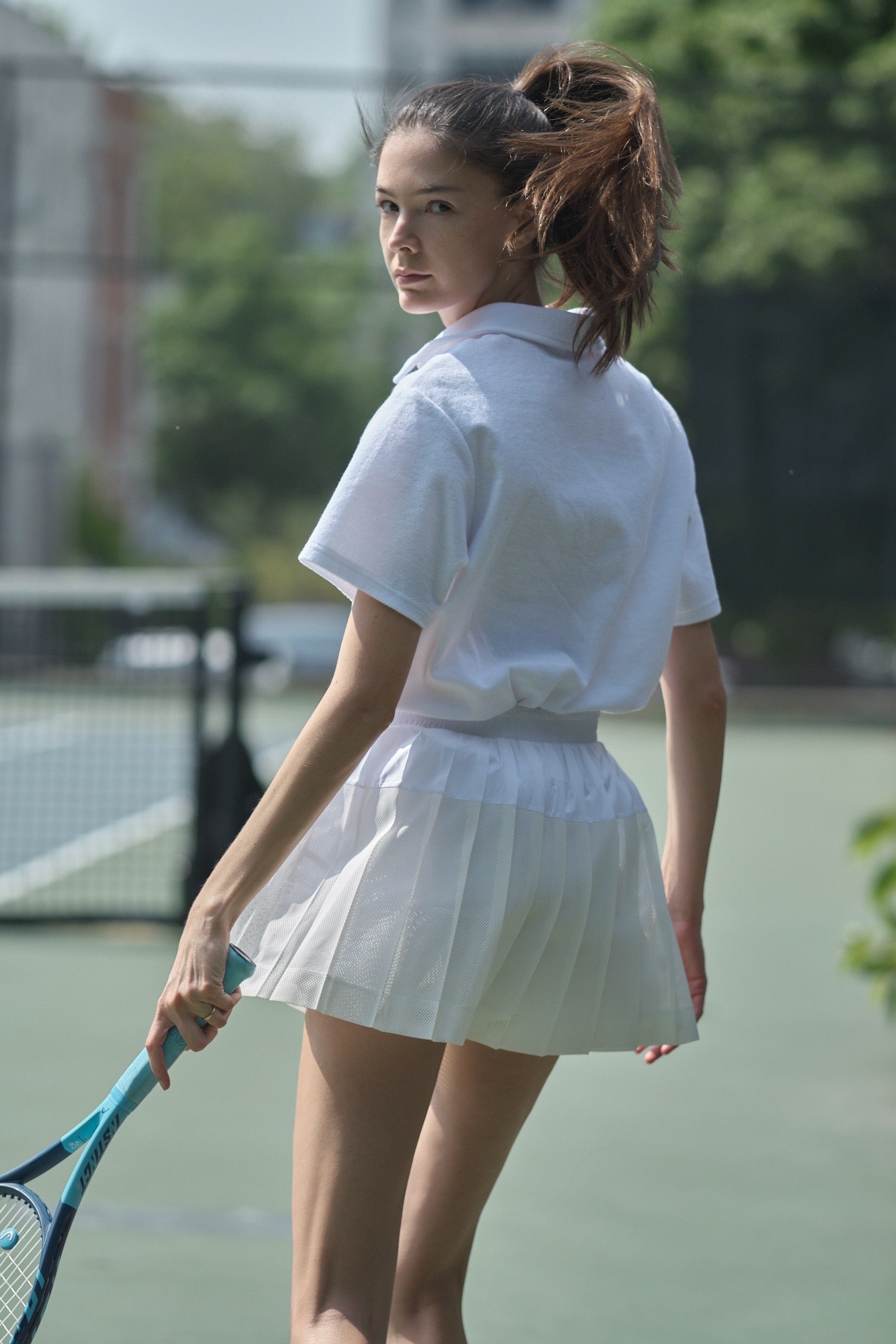 Renata Zandonadi Quaglia takes NYLORA through a day in the life,
in versatile pieces from the new Golf & Tennis Capsule.
MORNING
Q: Are you a morning person?
A: I go through phases. Mornings when I can take proper time to get ready and that aren't rushed make me a morning person. Most mornings I feel clear-headed and ready to tackle the day but I can be a night owl too, especially if I'm working on something creative.


Q: What's the first thing you do in the morning?
A: Give my husband a good morning smooch!


Q: Favorite breakfast?
A: My signature smoothie bowl with LOADS of spinach, blueberries, almond milk, spirulina and collagen topped with chia, flex and hemp seeds, goji berries, bee pollen (during spring time, it really helps with allergies!) and cacao nibs.

On weekends, I surrender to pão de queijo (the traditional Brazilian cheese bread) and a foamy capuccino.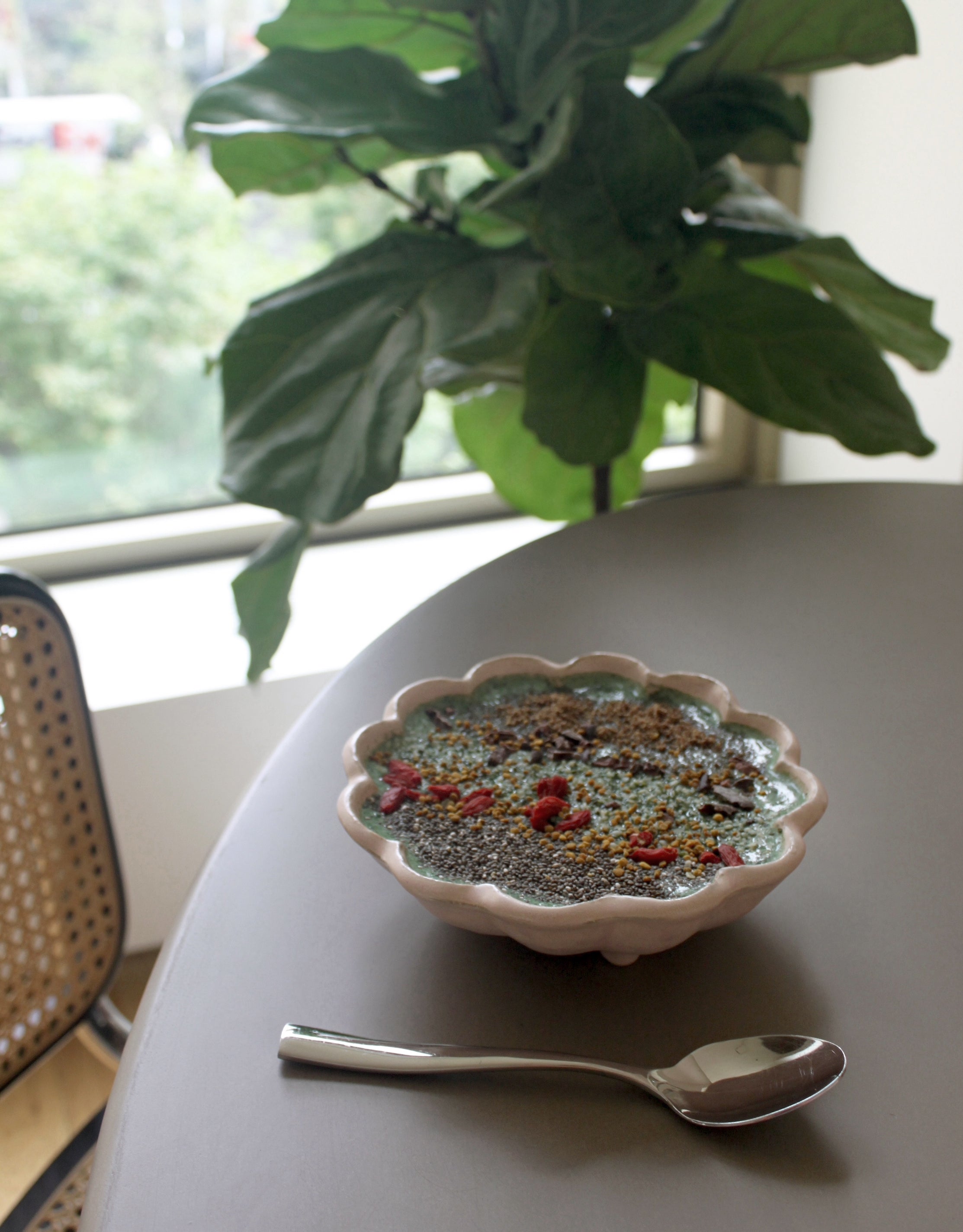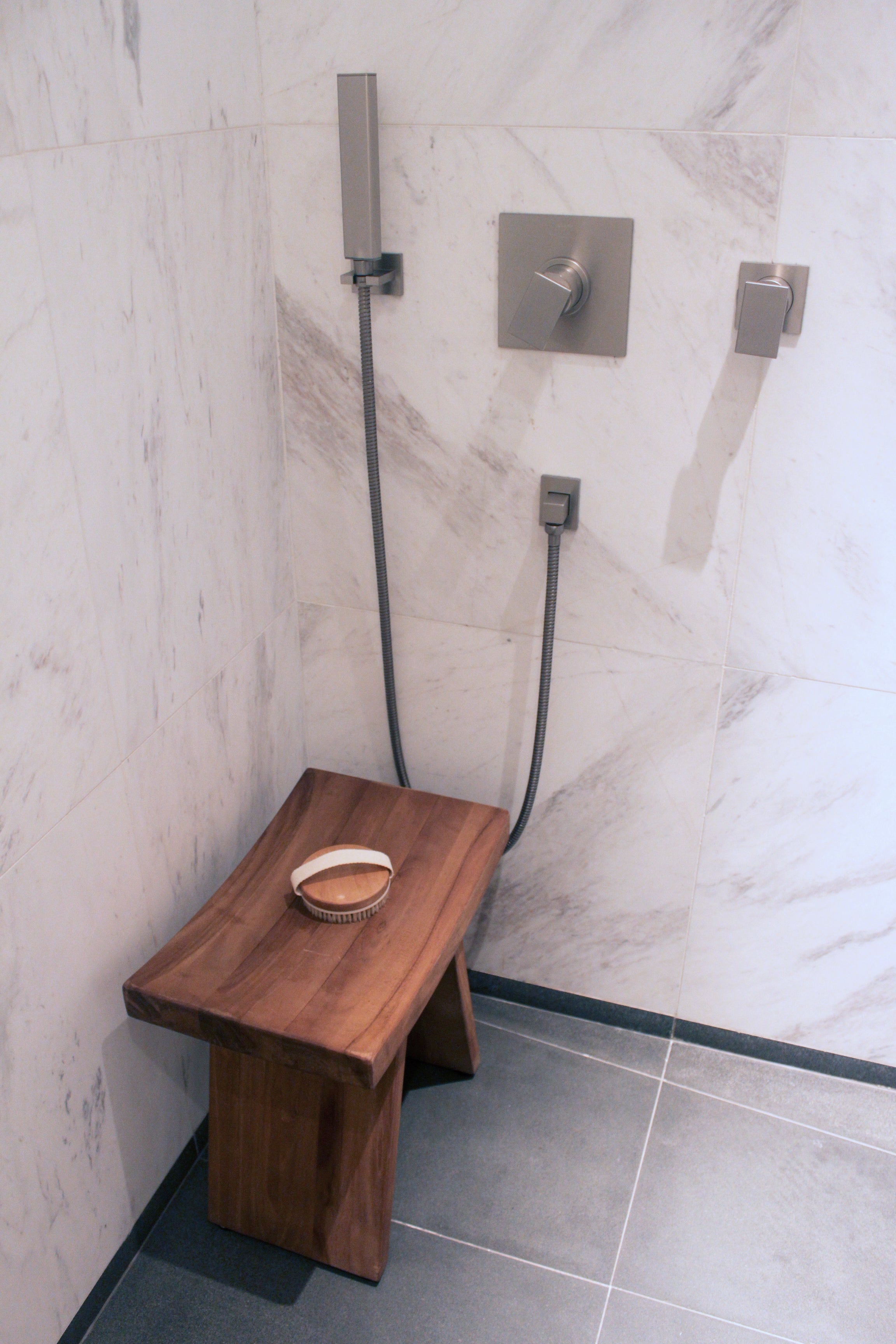 Q: Do you have any morning rituals?
A: Oil pulling, drinking tons of room temperature water, dry brushing and taking a cold-ish shower. Then checking my emails and reading the news.


Q: Workout or no workout?
A: Definitely work out, I live for endorphins! I love trying different types of sports classes that allow my mind & body to get stronger, while keeping it fun & interesting.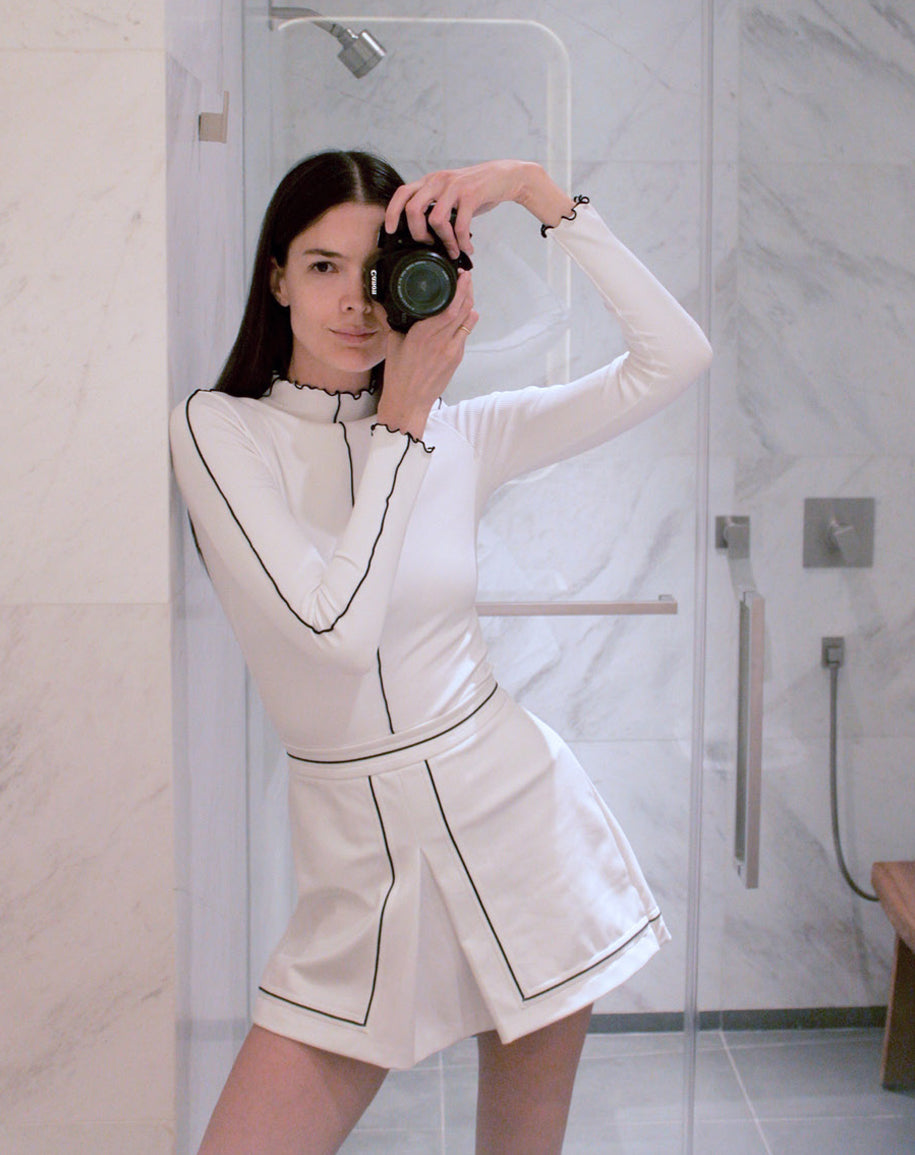 DAYTIME
Q: What does your average day look like?
A: It really depends as maintaining a routine as a model is tough, except that I've always done a lot of in-house modeling, which feels more consistent. I'm currently experiencing a transition period too as I've been consulting for brands in the fashion industry and carving out my next career path.


Q: How does tennis fit into your routine?
A: Tennis is a sport that came into my life recently (sadly!). I wish I had learned how to play earlier on as it would've have been way easier to get good at it! I was first drawn to tennis by the sports vintage outfits. I also love the fact that it's a very social sport also great exercise.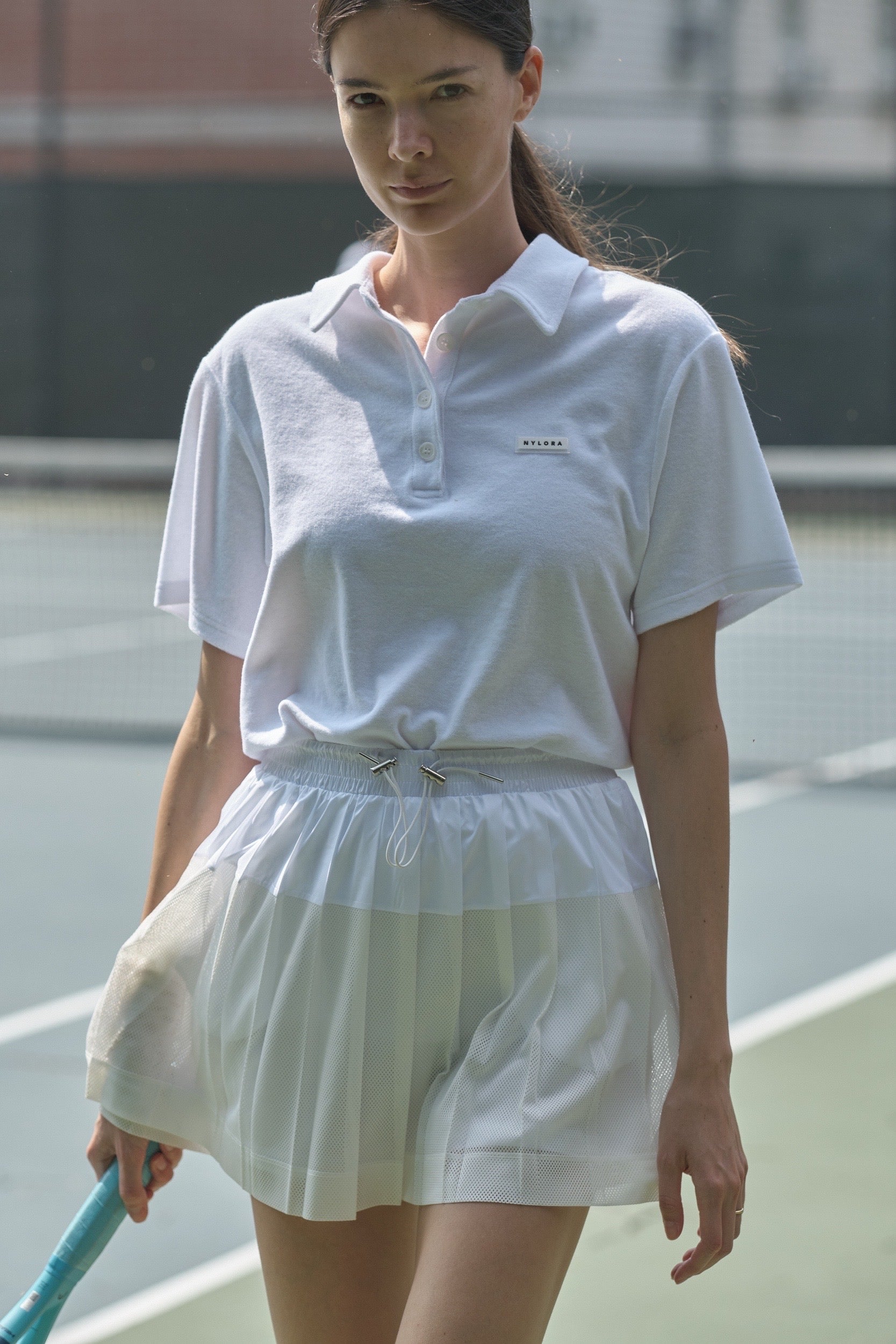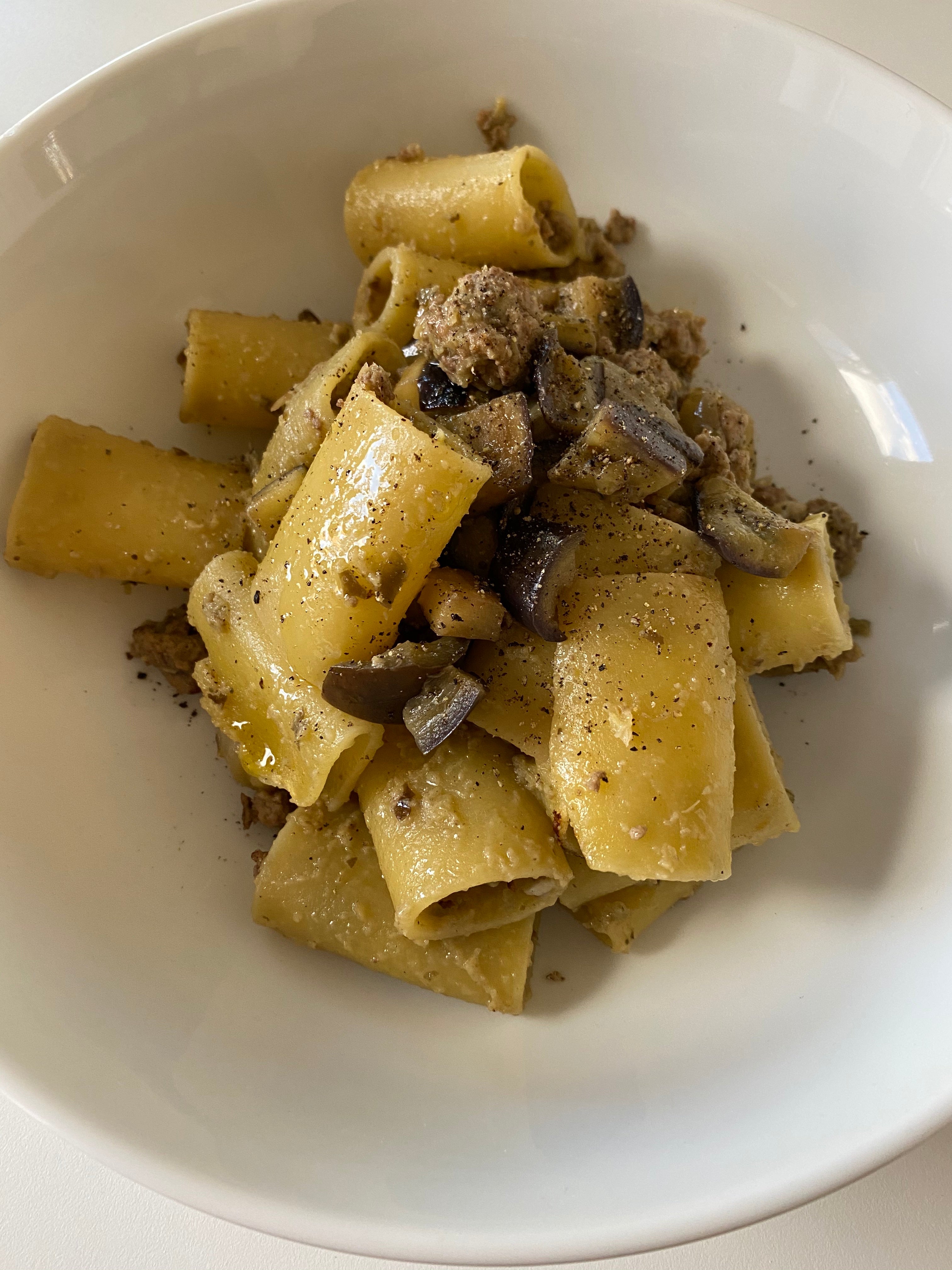 Q: How has your background influenced who you are today?
A: I grew up in a very simple and rural state in Brazil. It had a major influence on who I am today from the perspective of family and material values. I completed an undergraduate degree in Agronomy Engineering yet always had a passion for fashion's creativity and wonder. I feel very fortunate to live in New York City where I'm constantly surrounded by so many talented, creative and interesting people from all walks of life. They inspire me and I learn from them.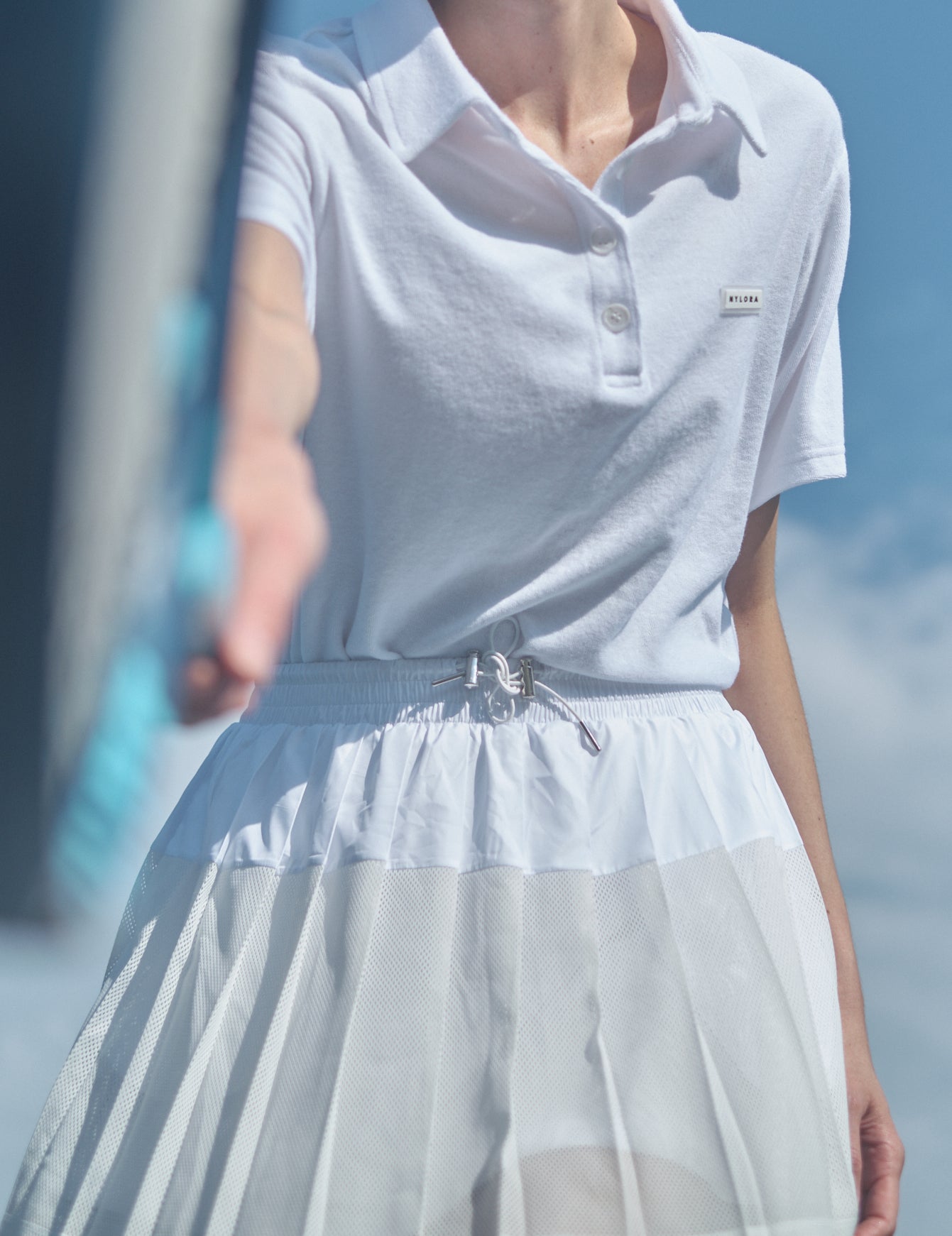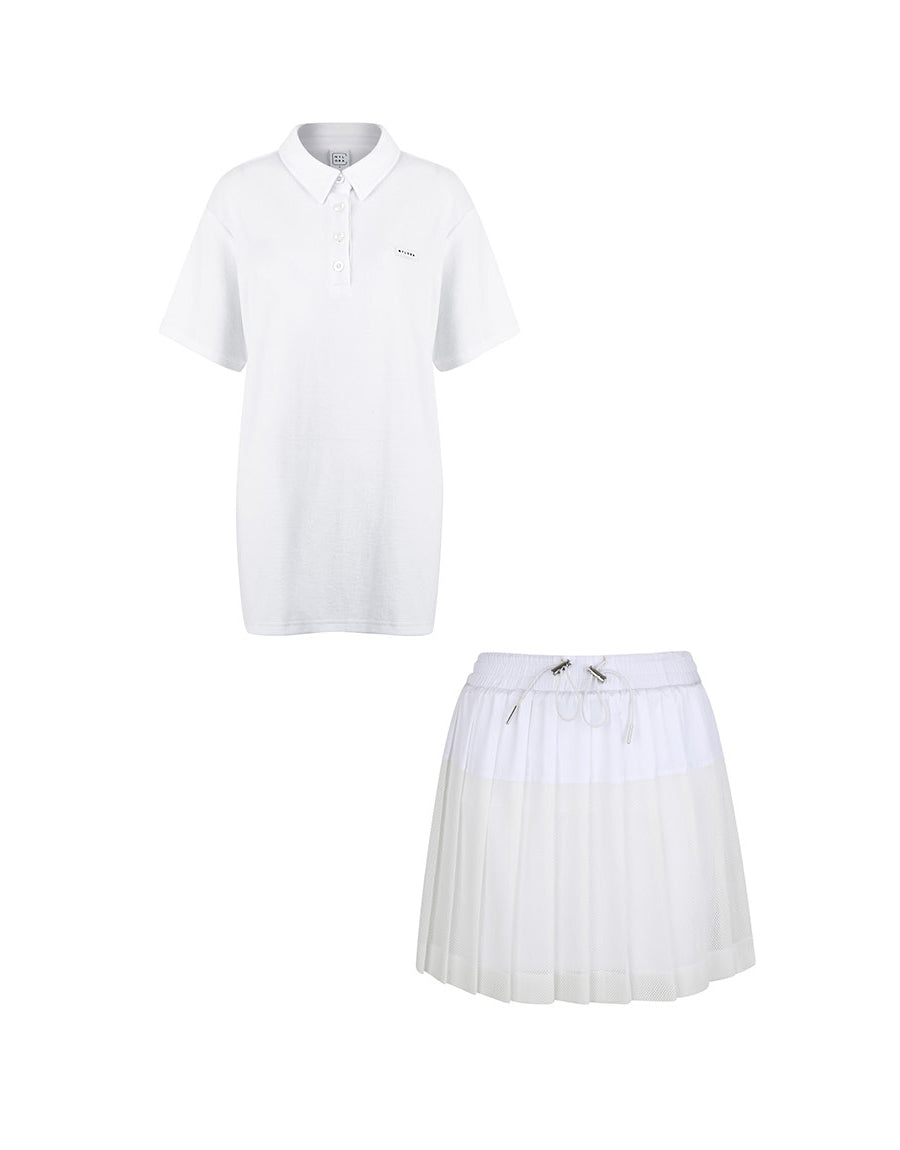 LORENA TOP / NAOMI MESH COMBO SKIRT
SHOP NOW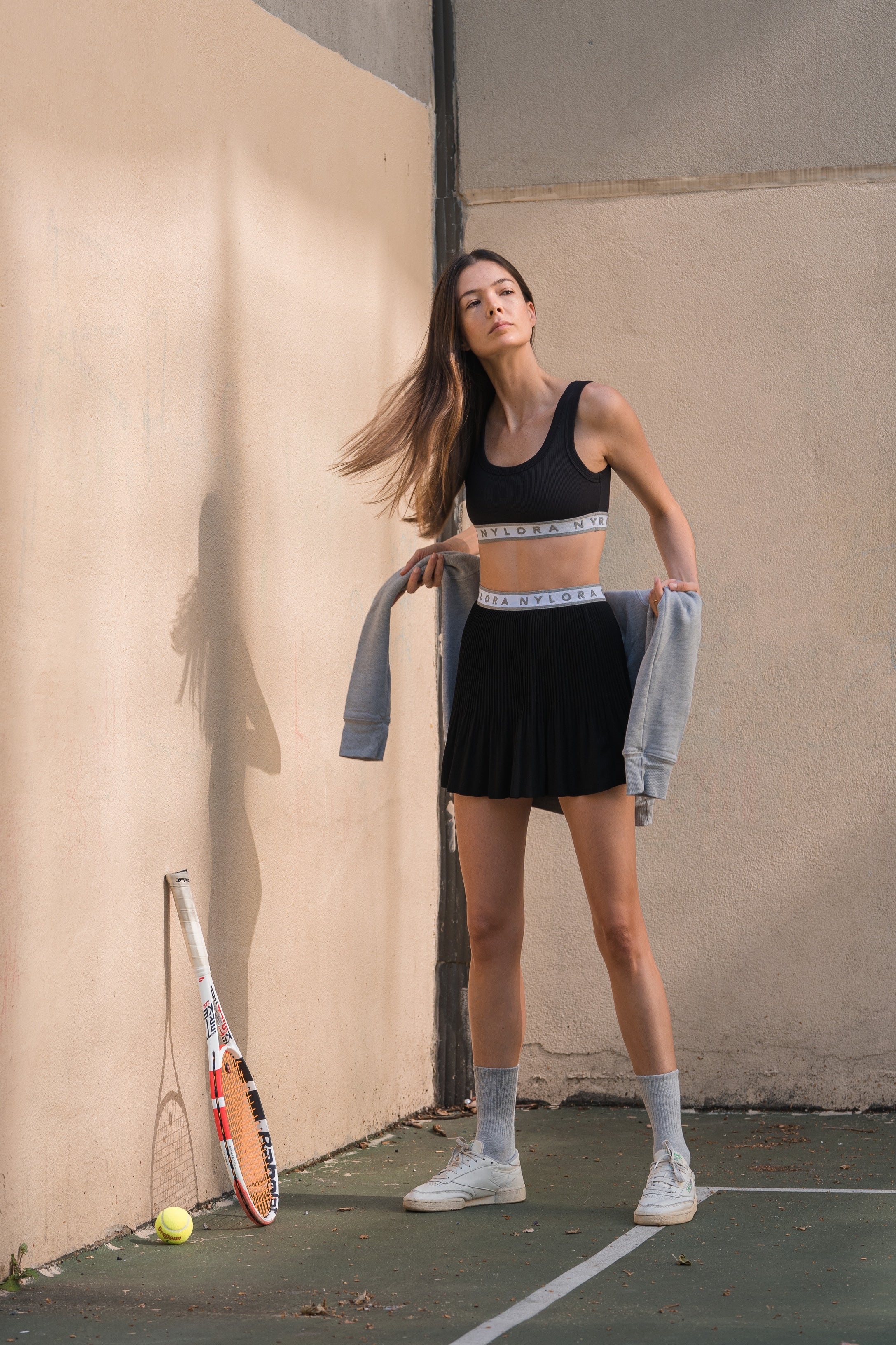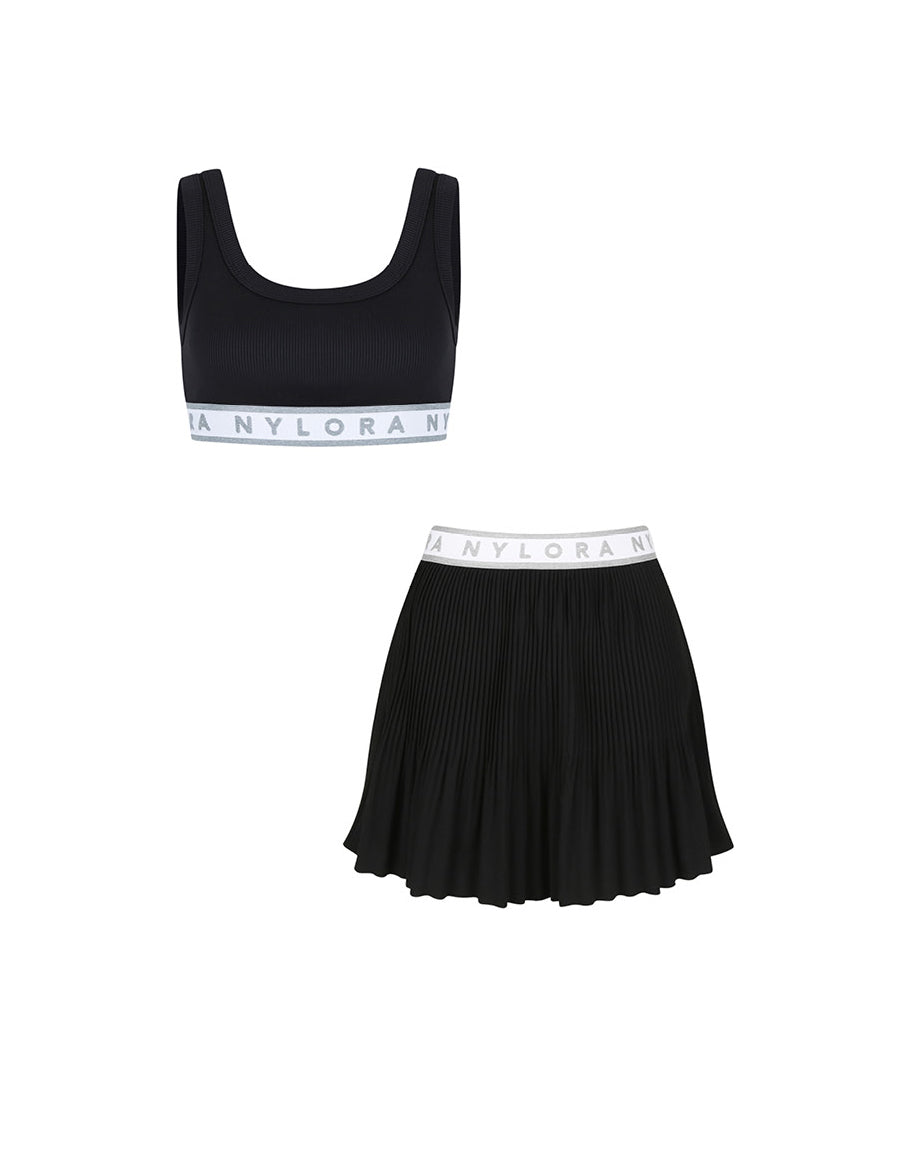 EVENING
Q: What do you do to unwind in the evening after a day on the court?
A: Hot herbal tea and epsom salt bath! Sometimes I sip from some Japanese whisky too.


Q: What do you usually do for dinner?
A: Ideally roasted fish and a ton of green vegetables! I have Italian roots and I'm married to an Italian, therefore, inevitably, pasta is a favorite too.


Q: What inspires you at the moment?
A: So many things inspire me! At the moment, I'm inspired by New York City coming back to life after a long hiatus due to COVID. It's a very exciting time where I feel people are more open to and craving for meaningful connections. I like to think we've all learned a few crucial life lessons having gone through a global pandemic.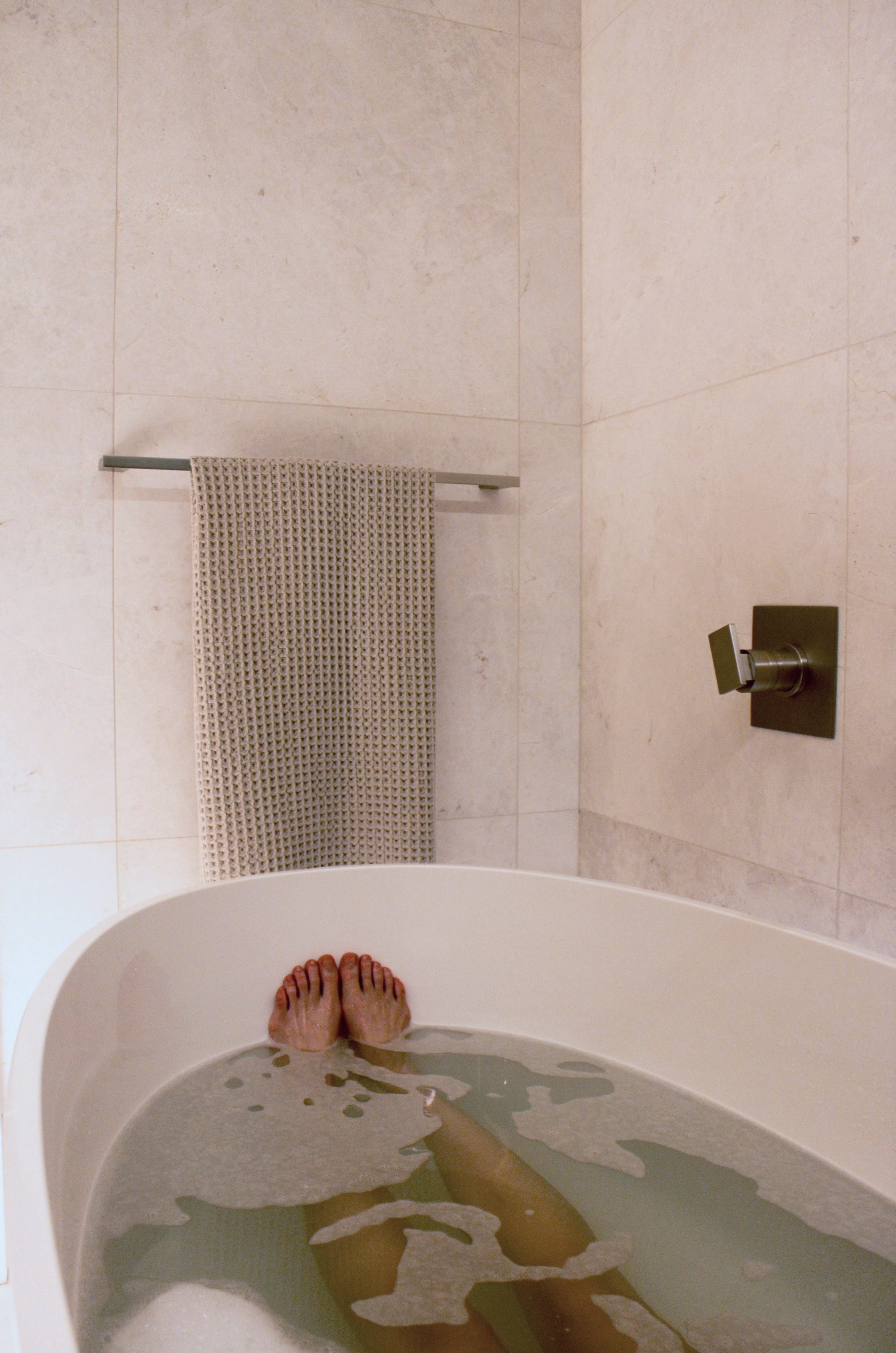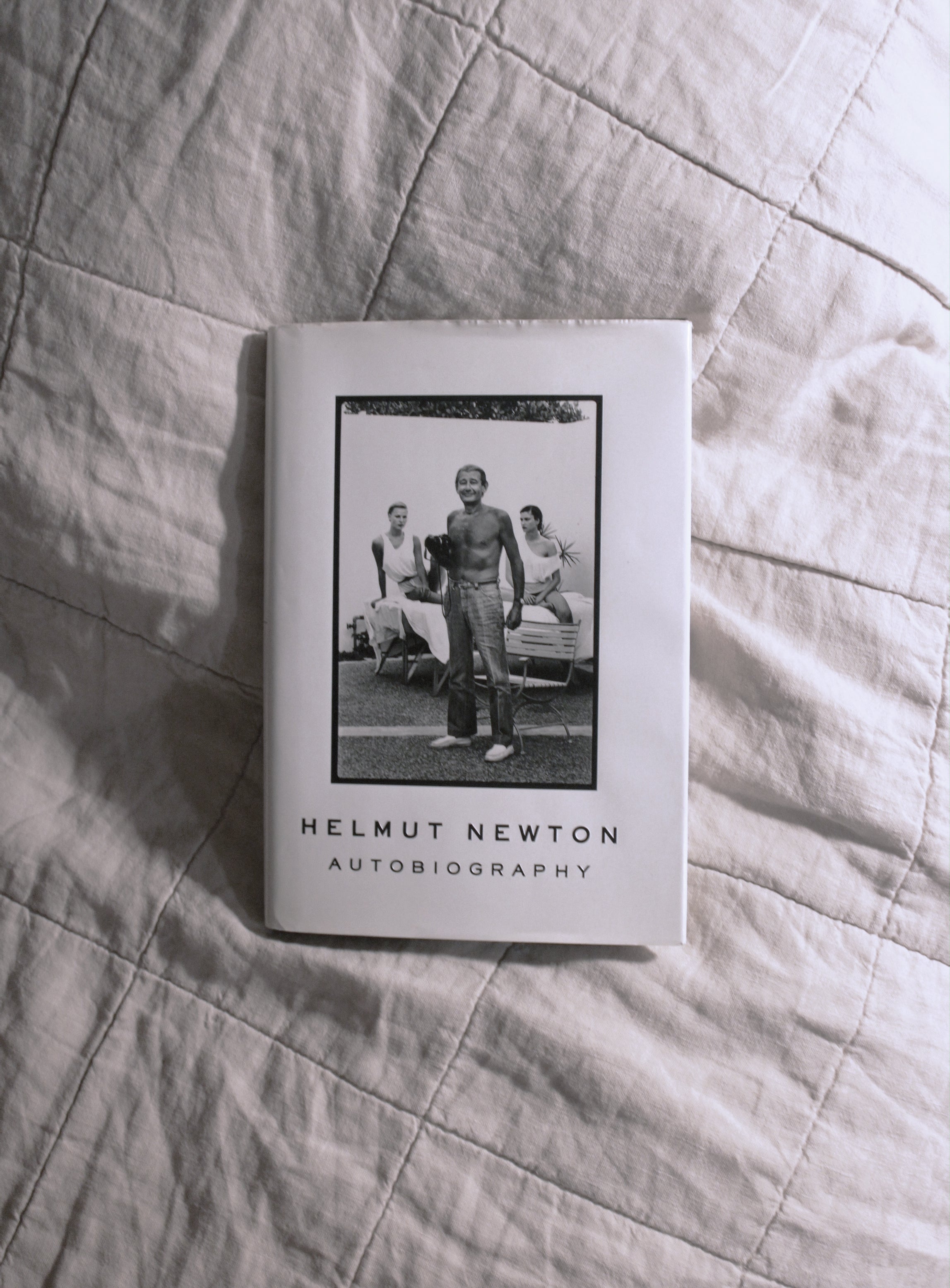 Q: What time you you go to bed?
A: I do my best to be tucked in bed by 11pm and read a book for an hour or so before I doze off.


Q: Last thing you do before you go to sleep?
A: Reminisce on the highlights of my day and plan the one ahead. I also pray frequently, which I consider my practice of gratitude and my asking for protection and guidance.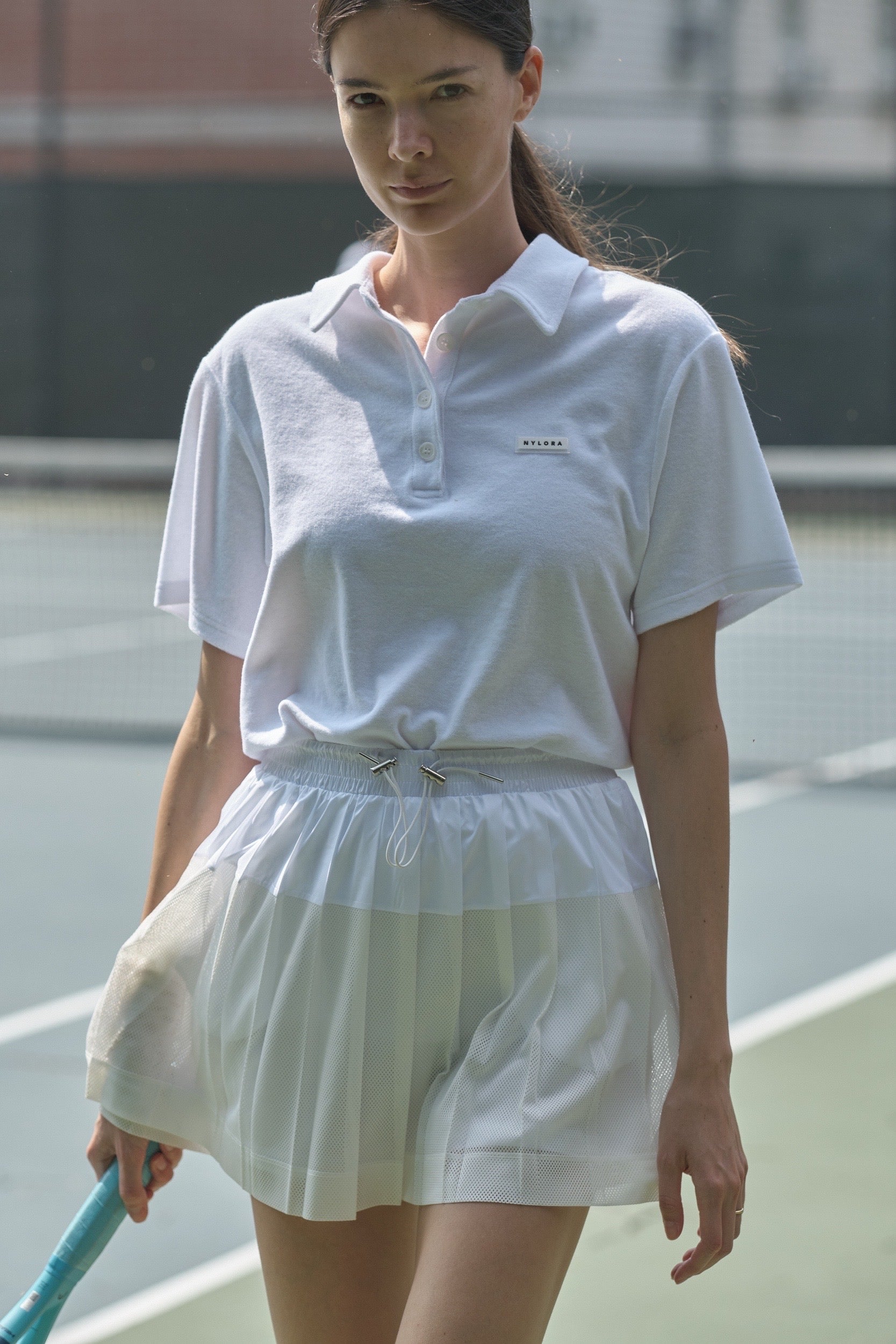 LORENA TOP / NAOMI MESH COMBO SKIRT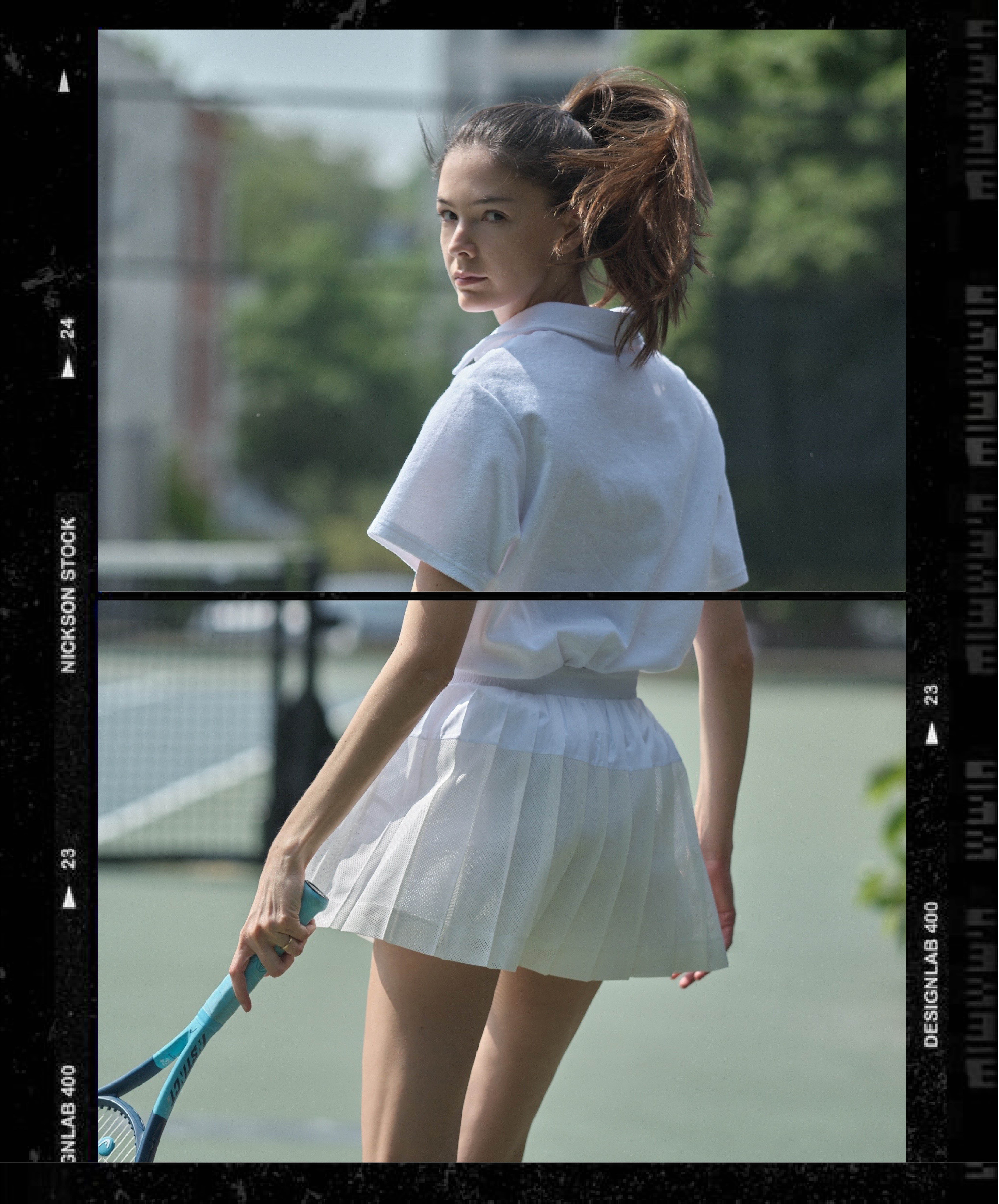 LORENA TOP / NAOMI MESH COMBO SKIRT
SHOP NOW